Fully Managed WordPress Websites
Looking to save on your website costs? Check out our WordPress websites – perfect for businesses on a budget!
Inflation Busting
Wordpress Managed Services
Powerful WordPress Hosting
You deserve the power and resources to host your site without breaking the bank. Every domain uses our high powered hosting with 4cpu cores & 4gb ram per account plus unlimited storage. We believe it to be the best value in the UK hosting industry!
Providing your site with the power you need to succeed.
Extended Divi Builder Features
The Divi Theme Builder allows you to create a custom user experience for your WordPress site without having to learn code.
With its drag and drop interface and our help you can easily customize any page on your site to fit your unique vision.
With SEOPress, you can easily build custom HTML and XML Sitemaps, create optimized breadcrumbs, add schemas Google Structured data types, and much more. All of these features help you to get the most out of your website and increase your chances of ranking high in search engines.
Cloud Anti-Spam Service for websites. Protect your website from spam with invisible methods for visitors. No Captcha, no questions, no selecting traffic lights! Human friendly forms.
Security, FireWall, Malware scan by CleanTalk, protects from Brute force hacks, online security. Limit Login Attempts. Keeping your site safe from hacking and malware injections.
Short Pixel Image Optimiser
Speed up your website. Compress your images by 90%. Without quality loss.
Page Load Speed Optimising
Your website's loading speed is critical to your success. If your pages take too long to load, you will lose visitors and search engine ranking. Page Speed Optimisation can help you improve your site's speed and performance. Our servers offer fast loading times and some of the best  test results. Contact us today to learn more!
Backups are important. If you've ever lost data, you know how frustrating it can be. You'll get incremental backups, multiple storage destinations, automatic backup before updates.
With Updraft Plus Premium backup, you can relax knowing your site is safe and sound.
Litespeed Servers [4cpu cores + 4gb ram]
According to a study done by Content Marketing Institute, 43 percent of B2B marketers say website optimisation is their top inbound marketing priority. Why? An optimised website provides the best performance for users and search engines, which leads to more traffic and conversions.
There are many factors that go into optimising a website, such as site speed, quality of hosting, mobile-friendliness, and keyword density. However, the most important factor is creating quality content that is relevant to your audience.
We benchmark all of our work using GTmetrix and Achieve 'A' grade results as a standard for all websites!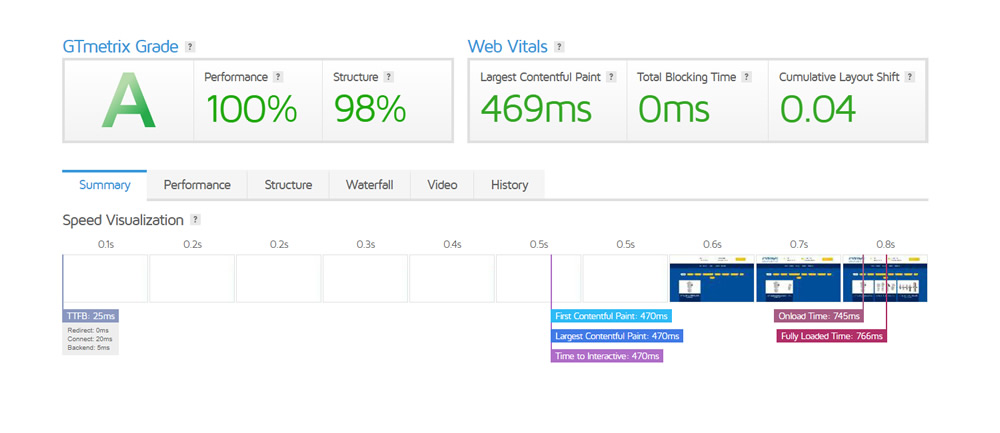 Tell Us About Your Project
Please contact us to get an estimate on your next project.
We are here to help you and have over 20 years experience in building websites!